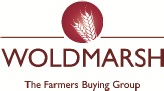 FARM SECURITY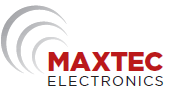 Maxtec Electronics: 28 Lea Grove, Bardney, Lincoln LN3 5XN

Tel: 01522 412101 Mob: 07734 726 022 Email: info@maxtec-electronics.co.uk

VAT Reg No: 139 4134 15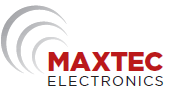 FARM SECURITY
Welcome to Maxtec Electronics - Your Lincoln Security Specialist! Established since 2009 our family run security company proudly offers over 25 years of experience within the industry. For free expert advice & quotations call Tel: 01522 412101
SAVE ON AVERAGE 50% BY SWITCHING TO US
WHY CHOOSE US?
Professional!
Local & Friendly!
Competitive Rates!
Experienced Staff!
We can work on any system!
Check our testimonial page to see how customers have reviewed & rate us!
INSTALLATIONS
All our installations are done to the highest standards & come complete with a full 12 months guarantee.
We offer full traditional hardwired & wireless systems for domestic homes right through to heavy commercial/industrial sites.
Each system we design is tailored to suit your individual requirements & only install professional recognised equipment.
SYSTEM TAKE OVERS
If your no longer happy with your current security provider or if they have gone out of business then Maxtec Electronics can help you.
We can work on, repair & upgrade systems even if we didn't install it.
Is your system getting old?
Updating your current system maybe cheaper than you think. Prices start at only £59!
REPAIRS & SERVICING
We offer an onsite repair service inc fault finding to any type of security system, this is regardless of the installation company.
Intruder Alarm maintenance contracts available from only £34.99 per year
Our low cost service contracts are amazing value for money, switch to us & save on average 50%

• INTRUDER ALARMS
• CCTV
• FIRE ALARMS
• DOOR ENTRY
• COMPOUND/FARM SECURITY
• SECURITY LIGHTING
• MAINTENANCE
• MONITORING
• 24 HOUR CALLOUT SERVICE
"It's a fact people wait to get burgled before increasing their security"
Should you be reviewing yours?
The theft, damage & emotional stress of getting broken into can be devastating, protecting your home or business may be less than you think - Fully fitted systems start at only £199